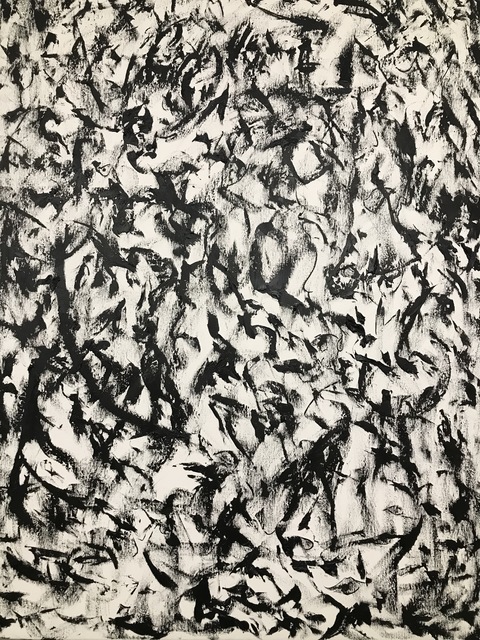 IL LATO SINISTRO É IL MIGLIORE!.. MA NON ANCORA ABBASTANZA..
Cristiano Emanuele Ranghetto | 2020
Cristiano Emanuele Ranghetto was born in 1977 in Busto Arsizio (Italy) , after finishing the artschool "Paolo Candiani" he executed PhD as a sculptor from the Brera Academy of Fine Arts. Art professor. Profound sculptor concentrated on interior analysis creates his works by giving them a living form and communicating a spontaneous and significant lyricism that reaches us The artist chose clay because it is the earth, eart is the planet we live on and each and every actions of ours detriment by it: the cracks on the surface of his works represent the wounds inflicted by man on the earth. His paintings are artistically characterized by the abstract figure but by observing them carefully we discover spots of color populated by female faces, animals or figures that are part of his imagination, dominated by an instinctive gesture in painting. There is a great desire in him to experiment and get involved with the material, and color is also a fundamental element in sculpture. Certainly Daniel Barenboim's phrase "Every great work of art has two faces, one for its own time and one for the future, for eternity" is appropriate for the faces and gestures of the works of this artist. Over the years he has participated in various collective exhibitions in the province of Milan and Varese. In the years 2006 - 2007 - 2008 he participated in the annual International Painting and Sculpture Competitions organized by the Province of Varese and was awarded a gold medal, a cup and a silver ingot in recognition of the sculptures presented. In 2010 he took part in the Milano Arts Festival, winning the second prize; he also participates in the Carnival Art Festival during which he is selected to exhibit at the Hotel dell'Arte in Milan. PERSONAL EXHIBITIONS: - 'STUDIO IMMAGINARIO' - LEGNANO (MI), 2014 - 'BOTTEGHE DELLE IDEE' - CASTIGLIONE OLONA (VA), 2013 - GALLERIA 'SATURA' - GENOVA, 2008 - 'VILLA FERRANTI' - FIGINO SERENZA (CO), 2006 - 'VILLA TRUFINI - TRADATE (VA), 2005 GROUP EXHIBITIONS: - 'SACRO MONTE' LOCATION CAMPONOVO - VARESE 2018 - 'PALAZZO MARLIANI - CICOGNA' - BUSTO ARSIZIO (VA), 2018 - 'VILLA POMINI' - CASTELLANZA (VA), 2018 - 'TORCHIO' (sala civica) CARIMATE (CO), 2017 - 'ANTICA RIMESSA DEL TRAM' - LAVENA PONTE TRESA (VA), 2017 - GALLERIA 'SPAZIO ARTE' - CREMONA, 2017/2018 - 'CASTELLO DI MASNAGO' - VARESE, 2016 - 'CHIOSTRO DI VOLTORRE' - GAVIRATE (VA), 2016 - GALLERIA 'ARIELE' - TORINO, 2016 - GALLERIA 'QUADRIFOGLIO' - RHO (MI), 2013 - 'SPAZIO ARTE COQUADRO' - TURATE (CO), 2012 - GALLERIA 'ARMANTI' - VARESE, 2011 - GALLERIA 'SALETTA DELL'ARTE' - TARANTO, 2011 - 'MONASTERO DI SAN MICHELE - LONATE POZZOLO - VARESE, 2010 - THEME EXHIBITION 'DONNE' - MUSEO DEI MAGLI - SAREZZO (BS), 2010 - THEME EXHIBITION 'RIFIUTANDO' - TORRE COLOMBERA - GORLA MAGGIORE (VA), 2009 - GALLERIA 'I PORTICI' - TRADATE (VA), 2008 - GALLERIA 'STUDIO LOGOS' - ROMA, 2007 - GALLERIA 'ART LEADER' VILLA ARCONATI - MILANO, 2006 - PERMANENT EXHIBITION 'CASTELLO DI CARIMATE' - CARIMATE (CO), 2006 - GALLERIA 'A&D ART GALLERY' (CO), 2005 - CENTRO ESPOSITIVO SAN MAGNO - LEGNANO 2004-2007 - GALLERIA 'STUDIO D'ARTE GIOVANNETTI' - LEGNANO (MI), 2003 - 'VILLA RUSCONI' - RESCALDINA (MI), 1997/2000 - 2007 He also participated in the 'PREMIO INTERNAZIONALE MILANO' in 2017, at the international painting and sculpture exhibition in Venegono Superiore (VA) and the television program "Segreti"
Tecnical Information
| | |
| --- | --- |
| Artist | Cristiano Emanuele Ranghetto |
| Year | 2020 |
| Signature | signed on the verso by artist, expertise on photo, work also archived by artist |
| Edition | null / null |
| Class | unique |
| Type | Painting |
| Material | Oil on canvas |
| Size (cm) | 90.00 x 120.00 x 5.00 |
| Size (in) | 35.43 x 47.24 x 1.97 |